6 tips to improve the Google-ranking of your salon.
By Jorrit - on March 15, 2015 comments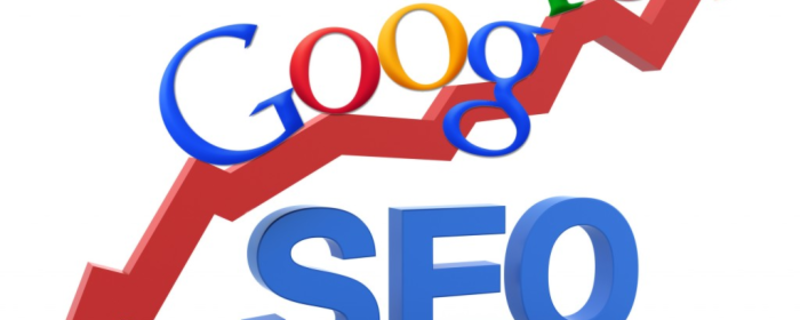 It surprises me how many salons do not have a website, or not a good quality website. A beautiful website alone is not enough. It's great that your website looks nice, but if you can't be found on Google it's not of much use.
But this is something you can improve by the use of SEO (Search Engine Optimization). This means that you can set up your website in a way that leads to a first page ranking on Google. Did you know for example that the first three salons with websites on Google receive 80% of all online traffic?
Here are 6 easy tips to improve your ranking in Google:
1. Find your current ranking on Google.
This first step is easy. Go to Google and try to find your salon the way a customer would. For example:
Hair salon London center.
Hairdresser students Cambridge.
Nail studio central park.
Facial treatment and massage Madison
Do you rank high in Google? You're in luck! Many googlers will click on your website first and make an appointment. Is your ranking not so great? At least you know where you're at and know that you can improve your ranking on Google.
2. Make sure your website looks good on a mobile phone.
Nowadays everyone owns a smartphone with which they surf the web daily. You can assume that more than 60% of all your online visitors view your website from a smartphone or tablet.
You have to make sure that your website looks good on a smartphone too! Unfortunately I see that this has not been thought through in most cases. It is usually a 'regular website' on a very small screen. (See below.)
Visitors will quickly leave this page to search for a different website, which means that you're losing out on potential income. Google thinks the same way and "mobile friendliness" is one of the important factors that determine your ranking.
3. Write good titles.
Think about which search terms your potential customers use when they surf the web for your product or service. By implementing these popular search terms in your website you will notice that you rank higher in the search result list.
Another good way to find out which search terms are used most often is by using the Google SEO-tool keyword planner. Here you can enter in different search terms to see which ones are typed in Google frequently. Remember to also look at your competition for certain search terms. If there's a lot of competition for "Hairdresser" it might be better to use the search term "Hair Styling" for your salon.
Once you've found the right search terms, try to incorporate these in different places on your website. Use the search terms in your meta description as well. A meta description is a short summary of every page consisting of 150-160 characters. The meta description is not visible on your website, but it will show up in the Google search results.
Make sure you have a good title and description of your website. These fields are clearly indicated in Salonized so you can easily add and save the text.
Example of a good META title:
Studio 19 in New York – The hair salon where you feel at home!
Example of a good META description:
Studio 19 is an atmospheric hair salon with a fun and professional team in the Brooklyn area in New York.
4. Register your company's location on Google.
You can do this within 10 minutes by following this link. There's not a quicker way to be found on the internet.
5. Optimize your social media profile.
Did you know that you can also create, apart from a Facebook business profile, a Google+, Twitter, Instagram or Pinterest account? By creating these accounts you will improve your ranking on Google. Once you've created these accounts, remember the following.
There is a designated field on all of these platforms to describe yourself and your salon. Make use of this option and add several relevant keywords in the description. Don't keep the description too short. Enter your contact information on these platforms as detailed as possible. Create an account on Google+ and Pinterest and make sure that you indicate that these pages are activated. On LinkedIn, fill in the line directly below your name and do the same on Pinterest with your name or company name so that you can be found more easily. Also add an important keyword. Place some nice pictures of you and your salon online. People want to do business with people, show that on your website! Use this link to see how your website ranks in sharing social media: http://smo.knowem.com/
Google especially likes Google+, make sure that your salon is well represented.
6. Write a blog.
You could write a monthly blog article about what goes on in your field. Apart from that it is fun to do, your customers will also regard you as an expert in this field. Use a few keywords in your blog with which you want to be found online. Your ranking on Google will increase dramatically!
And finally.
The importance of a good ranking is undeniable these days. There are a few things you, as a salon owner, can do yourself. There are other things that are better left in the hands of those with more expertise. If you need help there are plenty of good companies that can assist you. Make sure that you work with a reputable company because there is also 'bad' SEO that can seriously harm your ranking.
Do you need help finding a good company? Feel free to contact me.