Time management: how do you allocate your time?
By Jennifer - on May 03, 2019 comments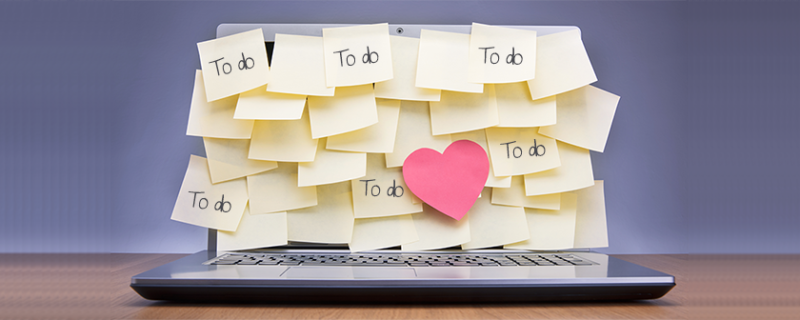 As the owner of a salon you need to wear a number of hats if your salon is to be successful. You are the owner, manager, marketing expert, you keep the book keeping up to date and on top of this your agenda is filled with appointments with clients and representatives. So it is important to organise your tasks, to allocate your time wisely and to manage your agenda. Otherwise you may find yourself torn between the demands of your business and private life, your home and the salon.
Sometimes it can be difficult to ensure that you manage your salon, rather than becoming managed by your clients. So we would like to share a few tips, with the aim of achieving a healthy work-life balance!
---
Tip 1: Stop "task-hopping"
Unexpected occurrences are often impossible to prevent. The agenda that you drew up for the day in the morning may be knocked totally off course by all sorts of developments. Nevertheless you should always try to focus on doing one thing at a time. Because "hopping" from one task to another is very bad for your productivity.
By constantly stopping to carry out smaller tasks (like answering the phone or your emails, or quickly placing an order with a supplier), the really important tasks never get done. Often these are tasks you would prefer to put off to another time. And the result is that you end up having to do them in your own free time. So - do you need to focus on an important task? Then switch off the phone! That way you will avoid being distracted by apps or social media.
---
Tip 2: Preparation is everything
Ask yourself for a moment which tasks keep coming back and cost you a lot of time. Doing the accounts, ordering stock, promotional activities (for example a nice newsletter) or bedding in a new member of staff?
Make sure you structure these tasks, or even automate them if possible. You might start, for example, by automating your book keeping with a smart till system. With Salonized you can simply download all your transaction information for your book keeping once a month. Turnover, VAT, revenue per payment method; the system just pumps it all out for you. That saves you a lot of time because you no longer have to manually enter it into excel files.
Besides this you might think about drawing up a digital handbook for new employees, containing all the standard things that need to be sorted out. This will prevent you forgetting things or having to deal with them in your free time.
Because the same thing is true for many tasks: working at home is hard to resist, because it is always possible. And you're not the only one who thinks this, because your clients think so too. For example the clients that app you late in the evening to make an appointment. A better work-life balance will give you more peace of mind.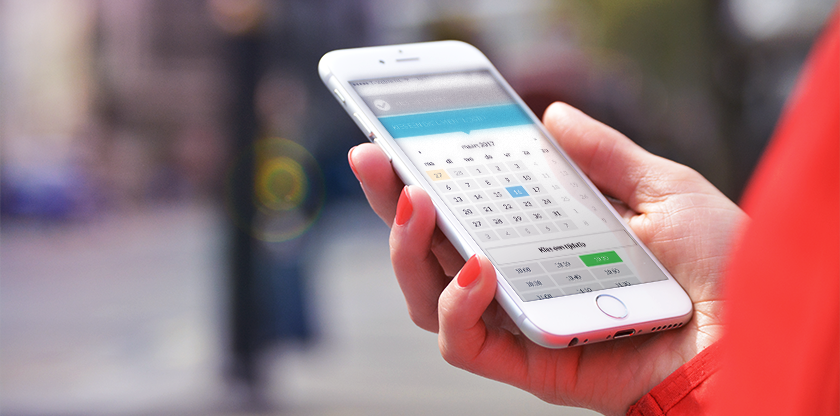 An online agenda will mean that you don't spend your evenings sending WhatsApp messages to and fro with clients about when you have an empty time slot in your agenda.
---
Tip 3: A tight timetable
In truth you don't "sell" a facial or a manicure. You sell time. And, just like money, you can't afford to lose or waste any time. You can only use time. That is why it is important to use your time well, because if you don't do so it feels like wasted time.
By way of an example, think about those 15 minute gaps between appointments. Although 15 minutes may not seem like much, just think about how much money that time is worth. It could add up to hundreds of euros per month.
So you should take a few minutes each day to see what your agenda looks like for the next few days. Are there any 15 minute gaps between appointments? Then call your client and ask if it's possible to move the appointment by 15 minutes.
Of course it is also possible to automate this. Within Salonized there is a special setting for your online agenda, which makes sure that clients can only make appointments that follow straight on from each other. This means that clients can only see times that dovetail neatly with other appointments. This produces a tight timetable, which in turn means more cash in your till!
---
How much time do all your tasks take?
Curious to find out how much time you spend on your various tasks (such as cleaning, marketing and book keeping) and how much time you spend on appointments? The new tasks function from Salonized makes it easy for you to keep track of tasks as well as appointments in your agenda. You enter a task in the agenda and then in the Reports you can see the precise share of your time that you have spent during each reporting period on "appointments with clients", and "time spent on tasks".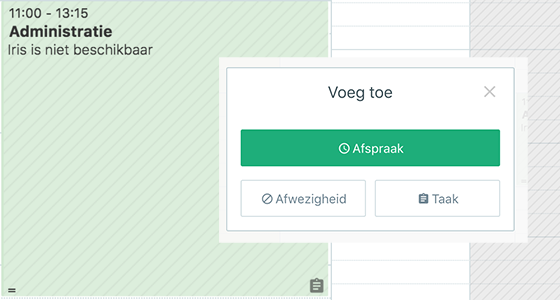 ---
Would you like to know how many hours you are really spending at present on tasks, besides your appointments with clients? The salon software from Salonized makes it easy for you to keep your timekeeping up to date and to obtain the information you need. Create a free trial account or contact us, free of obligation!
Jennifer Brunek
Growth Team
Jennifer literally skated into our offices – on her skateboard – as an intern, ready to grow her skills. She is now part of our Support and Growth Team and she has a wealth of experiences in online marketing to share with you.
Most recent articles
Do away with stress, because the sun gives us such a great feeling! And do you jump right out of bed when it's summer time? The sun comes up very early, so you're filled with energy and you get tired less quickly. Almost everyone is at the beach or on vacation, so it might be a lot quieter in the salon. Use it to your advantage. Have you been meaning to cross things off your to-do- list? Now is the moment. Take a plunge into MailChimp A newsletter, update, or temporary promotion, with MailChimp you can promote your company by sending an email you can design yourself. You can create an account via the website www.mailchimp.com. There is a registration process and adding different contact lists. This way you can decide for yourself who gets an email from you. In Salonized, you can easily use the comprehensive filters to automatically synchronize a selection of the customers with MailChimp. Read here how you can link MailChimp to Salonized. Bring in a breath of fresh air into your automatic emails Late-night dates with your phone because you've been busy the entire evening scheduling appointments is a thing of the past. Just another advantage to the salon software. But even things that are automated, need a fresh look at. Is your company data still accurate? Did you, for example, move to another address? Or did you develop a new logo? Make sure your account has the correct company data. The automated messages copy this information when the following appointment is confirmed. Then schedule a test appointment with your own data, so you receive your confirmation email in your inbox. That's a good way to thoroughly examine this email. Seeing your reviews in a more positive light Sunrays make the world look just a tad bit nicer. You're generally more positive and you easily daydream about everything you'd like to accomplish. How do you share this feeling with your customers? Maybe by reaching out to them in person. With the feedback feature in your Salonized account, you can respond to the reviews you got from your customers. This is also possible retrospectively. Spread that summer feeling! Would you like to read more about Salonized online review system? You can, in this blog. Update your social media, give it a summer vibe Every winter, I look forward to it again: going out without having to grab a jacket. You don't need to go on a vacation to have a feeling like you're on vacation. Oftentimes, staying home in the summer is just as fun! Share all your summery adventures in the salon via your social channels. Maybe it's an invitation to the next appointment... Tip 1 Do you have special promotions you'd like to promote during the summer? Or do you go on vacations? Share what you're doing as well as the vacation opening hours on your website. Tip 2 The entire team eating ice-cream, cutting someone's hair outside, or the fact that there is some great air conditioning in the salon. Which fun pictures are you going to post on your Facebook page? Tip 3 Have you added the Book Now button to the bio of your business Instagram page? Bye summer, hello fall! All good things come to an end, including the summer of 2019. Are you planning to offer another promotion in autumn? What kind of promotion is it going to be? Who's going to be your target group and how many treatments will this promotion include? Enough to think about when you're enjoying the last sunrays...
Software. How do you get the most out of your program if you are not technically inclined? You have a morning off and take a seat. After you've poured yourself a nice cup of coffee, open your laptop and rub it in your hands. Time to dive deeper into your software program! But where do you start..? No worries! In this blog I give you more insight into certain (hidden) functions of salon software. I have selected 5 for you to help you on your way: 1. Have important information sent automatically? Yes! Working with a software program takes a lot of work off your hands. Just look at the emails that are sent after every reservation. With the correct customer information, emails are sent automatically, without you having to do anything. Did you know that you can edit them as desired? This is ideal if you want to provide extra information. For example, you can let your customers know that you work at the Amsterdam location on Monday and in your salon in Amstelveen on Tuesday. Congratulations! Do you want to give your customers a little something extra on their birthday? We have made it possible so that you can add a voucher to the birthday message. You can read how to do this step by step via this article. 2. How do you make it easy for your customers to schedule a new appointment? How about a separate booking link? In addition to the booking widget, you can also opt for separate booking links. They look the same, only they skip the employee choice or name of the service. For instance: A booking link for 1 employee You have just taken on a new employee. To let your customers know the good news, you have placed a profile photo and a piece of text on your website. If you place the "Book now" button next to it, you immediately send the customer to the available dates and times of that employee. Et voilà, the first booking has arrived! A discount for a specific service You want to promote your new "Acne treatment" on your Facebook page. You have put a nice sentence on your page with the link. The "Book now" button immediately redirects the customers to the available dates and times for this specific treatment. Please contact us so that we can create this unique link for you. Then the specific treatment can be booked immediately! 3. How do you complete your time registration? Vacuuming, washing dishes, window cleaning ... There are always plenty of things to do in the salon. And when you do this every day, your salon is quickly cleaned up and tidy. In your agenda you can block these times as "Chore". To apply these chores as worked hours in your agenda, we have highlighted the hours in green. This way you have a clear overview and can easily distinguish the hours worked as a chore, from the appointments and absences. Visiting a trade show or workshop with the whole team? You can also create tasks for the entire company. In your time registration you can find these hours again on the basis of the description you have given them. 4. How do absences automatically appear in excel? Public holidays, vacation, an extra long weekend, or: your well-earned days off! Because in addition to all the hard work, you also have to make room for relaxation. Don't forget to include your absences in your agenda! This ensures that an appointment cannot be accidentally booked when you are just relaxing in your beach chair. These absences are recorded via the "Absences" heading. Here you can filter by employee. And choose a specific period. Did you know that these absences are automatically saved in your data export? This file contains all the absences from the past. Both per employee and the absences at company level. So you no longer have to fiddle with excel files yourself! 5. Advanced filtering, what can you do with it? Are you also curious about who your best customers are? Good news, a new filter option has recently been added to the customer filter: the "total amount spent" of the past year. This looks at the amount spent by customers between today and 365 days ago. For example, you can find out quickly which customers spent more than 200 euros in the past year. In addition, the filter option in your customer base is ideal when you want to send an e-mail to a portion of your customers. For example, you have a new massage in the field of relaxation massages, and want to let all customers who have ever been with you for a particular massage know. In this case you can choose the filter to search by service. The steps of applying the filter are explained further in this article. You don't have an online calendar for your salon yet? Clients can easily book in an appointment with the salon software by Salonized. Start your free trial here and add your booking link to your website or Facebook page immediately!
The (online) marketing world is continuously changing and this affects all entrepreneurs into a certain degree. For instance, who does not have a business page on Facebook? We post interesting offers, make-over pictures, promotions and the latest news from the salon. And of course, we hope that most of our followers will see them. In January 2018, Facebook announced that it would make major changes to its news feed. "Bringing People Closer Together" was the title of the press release. Facebook wants to connect people to each other, using posts from friends and family. However, there is another trend on the platform, you can see more posts from Facebook pages and less from friends. This often results in an endless scroll session without of any useful interaction. Which thus results in a less positive user experience. Oh dear. People stop using Facebook. What's next? This makes the alarm bells go off for Facebook. The changes implemented by Facebook during the next few months will have a positive effect on the use of Facebook by persons. For instance, posts from family and friends will become more important. But what will be the effect on the visibility of your business page for your followers? It will be extra important that followers will be active under your posts. What really works are posts which receive reactions, and posts followers want to share with friends. In this respect, you might consider: News from the salon with a personal touch Fun offers Live video in the salon Tips for keeping your "community" active The tactics behind the old model of just sending information, is outdated. It is better to regard your business page as a type of 'community'. What fits this community? Facebook prefers images. Moving images are even better – which means videos. Live videos have the most effect. And are fun to make! Why not make a video while you are working on the latest nail art. Reviews are still the best possible means of advertising. Unfortunately, this is not a matter of waiting and seeing whether customers will post a review on your Facebook page. But of actively asking customers to write a review, for instance after an appointment or via a newsletter. Can't you get around to it? With the Salonized salon software you can automatically sent the customer a review request after the appointment. The feedback tool also makes it very easy to respond to reviews. It goes without saying that the opportunity to schedule an appointment must be on your Facebook page. Facebook offers several call to action buttons which can be used; for instance, a Contact button or a Call-now button. Of course, the best option is the Book-now button. This forwards the customer to your online scheduler, so that they can schedule their appointment with you directly from your Facebook business page! Do you want to get started with reviews and an online schedule? Create a free trial account with Salonized. You can start immediately and our team is ready to assist.